WOOOOOOT!
I got third place!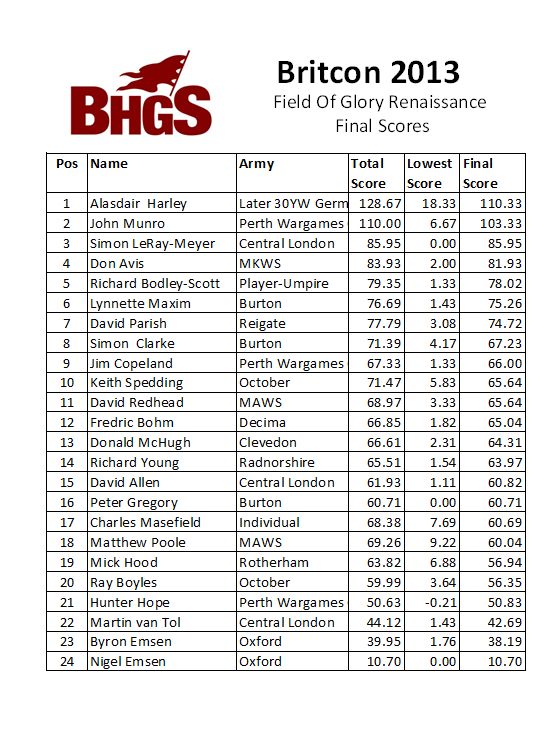 My Duchy of Savoy proved to be a lot harder than expected and went all in, with four wins, a loss and a draw.
11 battle groups of mass shooting seemed to work very well, though, one thing that was missing was cannons. I need my guns....
Photos to come later.